CHECKOUT AXIS LIVE:GO TO OUR NEWS PAGE FOR MORE INFO
AXIS:N.Y.C.RHYTHM AND BLUES BAND
WELCOME TO THE NEW AXIS WEB SITE.
---
---
---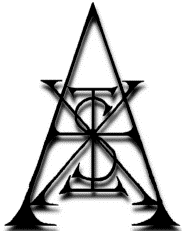 Hi all,we're gigging for the policemans and firefighters fund.Please check out the news page for further info and come out and show your support!!!
We've updated from or last page with lots of help from Janet Otremba. Without her,this new site would never have been possible.
---
We'll be adding new things and samples from our upcoming first CD!
CALLED "OUT a' BOUNDz"
---
---
---
We've been busy putting on the finishing touches and we're FINALLY heading out again! We recorded AT MIDNITE SOUND STUDIOS IN N.Y. with great help from Sound Engineer and owner MOOSE and tons of help from Kenny Stairs!

---
---
---

CHECK OUT OUR PICS AND PLEASE SIGN OUR GUESTBOOK.
---
---
---
photos copyright © 1998, 1999 Chris Passalacqua
text copyright © 1999, 2000 AXIS 2000
web design © 2000 Janet Otremba